HEART FOR BLIXEMBOSCH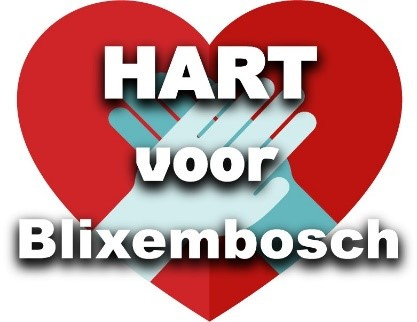 Oliebollen – Pavement tiles and search for Subsidies! Just like last year, Oliebollenkraam ten Teije will also be at the Overture this year and the owners willing to support the Hart van Blixembosch working group through a Oliebollen campaign. From December 1 to 24 it is possible again with a discount voucher receive a discount on a bag of oliebollen. The owners donate from all bags sold that were purchased with a discount voucher, an amount will be deposited into our cash register. You will receive a discount voucher as follows you do your shopping at the Albert Heijn on the Ouverture. You can also receive the discount when you show this article or when showing the announcement on Facebook.
We desperately need the sponsorship of the Oliebollenkraam; by 2024 there should be 3 new ones AED devices are purchased. Two of these are for the new-build area Plateau and on the Diamond Ring the AED must be replaced with a new one.
So a lot of money is needed! It is often thought that the municipality will provide support in the purchase of AED devices, unfortunately that is not the case in our neighborhood. So we are completely dependent of your donation.
Pavement tiles The Municipality will support us in the purchase and installation of striking sidewalk tiles with an AED logo where an AED device is located. We would like it to it is more visible where the devices are located and that is where the Neighborhood Management Coordinator was joined our meeting and agreed.
Do you know of subsidy options? We try with our working group to ensure that there is sufficient cash in hand, but the expenses that have to be made in 2024 are a very large burden on the balance of our cash book.
We are always looking for subsidy opportunities. We already have a few rejections in our pocket, but we continue to optimistically look for other possibilities. Do you know Perhaps it is possible to qualify for a subsidy? Let us know!! We tackle everything, even if there is only a small chance of success.
Accessibility of the Heart for Blixembosch working group: We can be found via www.blixembosch.com under the heading "working groups". You can with us:
Email questions or suggestions to hartvoorblixembosch@blixembosch.com.
You can make a donation by transferring an amount to account number: NL 12 INGB 0002 7970 90. neighborhood association Blixembosch, quoting Heart for Blixembosch. Or scan Below is the QR code to transfer an amount quickly and easily.
Sincerely, Working group Heart for Blixembosch.