WELCOME TO THE BLIXEMKIDS.
Blixemkids activities for children from 4 to 12 years
The workgroup Blixemkids consists of several volunteers who organize activities for the primary school students of the whole Blixembosch.
We are always happy about new volunteers so sign up at the e-mail addresses below and take a look at an activity!
Visit our Facebook page for more information.
E-mail: blixemkids@blixembosch.com
Kinderkamp 2024: E-mail: kinderkampblixembosch@hotmail.com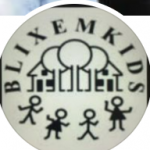 ====================================================================================================